Get Cash for Your Car with the Kelley Blue Book Instant Cash Offer Tool
Has your ride lost its magic?
Worry not, because with the Kelley Blue Book Instant Cash Offer tool you'll be able to find our exactly what the old gal is worth. Once the folks here at Tom Gill Chevrolet take a gander at it, you might even find your car is worth MORE than the Kelley Blue Book's initial offer-how's that for sorcery!
Click the button below to get started.
Let the magic show commence!
Get Your Vehicle's Value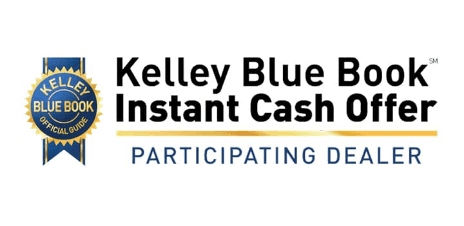 Once you have your Instant Cash Offer, now what? We'll tell ya!
Schedule an appointment to hand us the keys. We'll hand you cash!
Put it towards a new (or new-to-you) vehicle from Tom Gill Chevrolet
Or put this estimate in your back pocket and be on your way.
FAQs
How long will it take to get my money?
As long as all the paperwork is in order we will have a check ready in two business days. We can mail it, or you can pick it up!
What do I need to bring?
All you need to bring is your vehicle, two sets of keys (if you have both), your title and/or registration.
How do I get home?
If you don't have a ride we can arrange a ride home for you. We want to make it easy for you to sell your vehicle.
How long does it take to sell my car?
The whole process takes about 30 minutes from the time you arrive. We finalize the value of your vehicle, collect all the paperwork, get a few signitures and then send you on your way.
Will you buy cars with branded titles?
Yes, we will. While a branded title does effect the value of a vehicle it does not stop us from buying them!
Why should I sell to Tom Gill?
We make it easy! Rather than you having to run around to the DMV, wait for a buyer to arrange financing and deal with transferring a title, we take care of all of that for you. We are a one stop shop so you don't have to waste your time.
How long are your offers good for?
Our offers are valid for 10 days or 500 miles.